Link Building: How To Get Traffic To Your Website Without Getting Penalized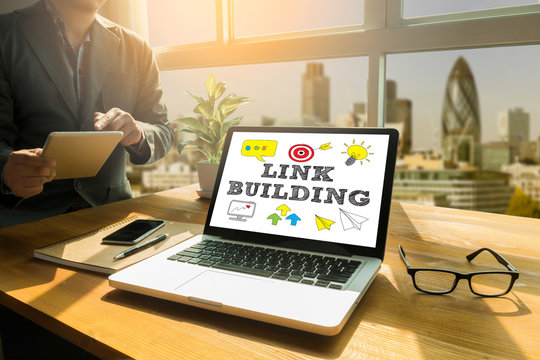 Posted On
Various digital marketing strategies are roaming around. These strategies are powerful enough to grab potential clients. Paradoxically, only a few are well aware of those tactics. As a result, they lag and are unable to excel in others.
Ongoing competition has spurred up rivalry among different companies. Subsequently, they are opting for new and innovative means to outshine themselves. Among those tactics, the most successful is Link Building.
What is Link Building?
To understand its strategies, one needs to understand link building deeply. It is a professional way of creating blogs in other websites that includes links leading to your own. This way, it generates a one-way hyperlink. These backlinks are an organic way to enhance your website's visibility.
Boosting Your Website's Traffic Through Link Building
Google and other search engines use complex algorithms to generate rankings. Hence, it is an organic and authentic procedure that involves no third-party interference. Therefore, you have to opt for fair means to boost your traffic.
Generating traffic without getting penalized is hard to achieve. However, some methods, such as link building, allow users to enhance.
Guest Posting
It is the most reliable way of getting high-quality backlinks. Guest posting is a way of publishing your content on someone else's website. This way, along with quality content, you will also attach your website's link. Doing this will cost no penalty on those websites.
Search engines analyze those guest posts. Those posts should have relevant and authentic content. Moreover, adding links appropriately will exhibit a positive impact on your website. Further, adding links on the footer or sidebar will indicate that these links are not human-generated.
High DA Websites
High domain authority websites are the primary way of getting organic backlinks. These websites will help you to acquire ranking by utilizing low-to-medium density keywords. It is often called a "parasites" SEO strategy.
You only have to register yourself with those websites. This way, you can get high-quality backlinks by merely posting your articles. For instance, if you are writing on "the best grills," you can give your website link in the content. This way, readers can access your website by reading your article on high DA websites.
Link Building Services
Instead of doing it by yourself, you can seek help from professionals. Many agencies provide link building services. They help you to find relevant websites for guest posting. Moreover, link-building service providers know how to promote your website's content effectively.
This way, hiring a reputable agency will help you gain high traffic and ranking. Hence, without causing any penalty, they can significantly enhance your website's traffic.
Resource Pages
Blog posting is not about writing randomly. It's more about generating authentic, relevant, and well-researched content. You can gain maximum traffic by writing on a trending niche. Convincing people with your content is difficult unless you provide readers with valuable information.
You can gain maximum traffic if you promote your content on social media. It creates a snowball effect and boosts your website's traffic. Moreover, before hyperlinking, ensure the link is relevant to the context. For instance, if you write on the best motorcycle helmets and add links related to crypto, you cannot enhance the outreach.
Conclusion
Link building is one of the SEO strategies. It helps a person to generate links to grab more eyeballs to his website. Moreover, it is authentic and causes no penalty to the user. Therefore, a person should wisely choose these strategies based on his goals and objectives.
Additionally, link building is a reliable and alternative method of having high-quality backlinks. This way, Google or other search engines will boost the websites' rankings.